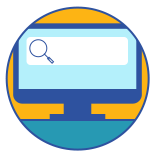 Search or post an enquiry
Every company have a different requirement of office space depending upon no. of employees, preferred location, budget, moving deadlines. At Huntoffices we offer a huge database from where you can search all these and many more requirements for your preferred office space.
As soon as you post your requirement with Huntoffices with your selected business centre one of our team members will get in touch with you and help you find and give more information about your preferred work space.
Post your enquiry on our website and get custom made portfolio of Business centres, co-working spaces and serviced offices according to your requirement.
View and finalize
Once you have posted your requirement with Huntoffices and received shortlisted work spaces from our side according to your preference you have an option to view them. Our team members from Huntoffices will be happy to take you to your shortlisted work spaces so that you have a better idea what you will be finalizing.
By viewing the office spaces personally, will help you to know the advantages and disadvantages of the area and will help you narrow down your search for an appropriate office space.
Move In
After viewing a no of office spaces of your choice and finalising one of them with the help of our team member will not be the end of it. Our team members will also help you negotiate the best deal which suits your budget.
Since we are in this market for a long time and are constantly dealing with Business centres, serviced office and co-working space providers all your relationships are managed by us, the only persons you have to deal with are the team members of Huntoffices. Happy move in!!!!!!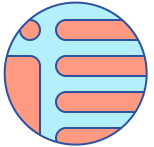 List Your Property
At Huntoffices we are specialised in helping business centre by finding the right and genuine clients. By listing your property with Huntoffices ca help you in many ways. Huntoffices is the preferred site for searching Business centres, office spaces, serviced offices and co-working spaces by seekers which means if your property is listed with us it is viewed by a larger audience.
It is free to sign up with Huntoffices. It is also free to list your business centre(s) on Huntoffices website. Listing your property with us will help us bring good clients for viewing and will try to fill your centre.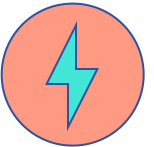 Boost for better Search
Huntoffices offers an additional opportunity of marketing on our website that will give exposure to your property. We'll maximise your Business centres exposure to boost enquiry levels, prospects and viewings. We offer several packages for business centres which are as following:
Featured Listing: Your centre will be displayed as a featured office space on the home page of our website.
Top Listing: If you opt for this feature your centre will be displayed on the top results of the listing page.
Banner Advertising: In this feature, we will send a hyperlink back to your site to all the customer enquires sent in your area.
Copy Enquiry: In this feature, you will get access to all the enquires from search in the area even if your centre is not selected by the customer.
E-mail Campaign: We will be sending e-mails to suitable customers about your property.
Get Move ins
The offices listed on our site will be having a larger audience assibilate as there will be an aggressive marketing strategy from our side, the rate of shortlisting and converting into successful leads will be large. When a customer has decided for an office our role will not end there we will help you with all the documentation required from the client's side and help them move in as quickly as possible